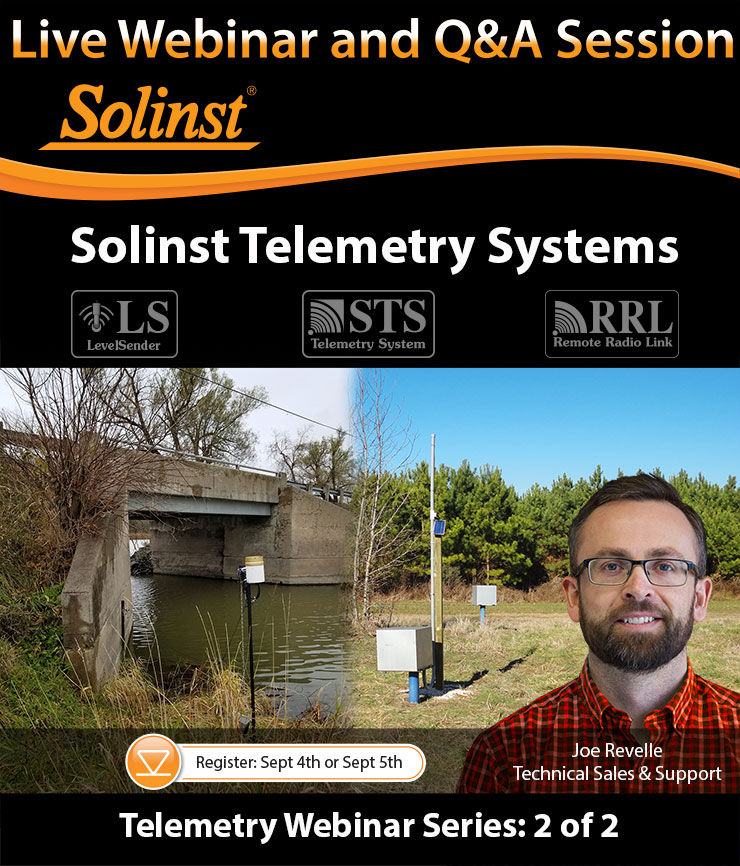 You are invited
Solinst manufactures popular Telemetry Systems that can be installed in a wide variety of water monitoring application locations. Sign up for our second session to learn about which Solinst Telemetry System is right for you!
Please join Joe Revelle for an overview of Telemetry Systems, including:
Telemetry considerations for your project
Technical site qualifiers for system selection
Review of different Solinst Telemetry models
See data storage formats and data software access options.
Each webinar is a 30-minute session followed by live Q&A.
---
We hope that you will be able to join us. Feel free to circulate this invitation to anyone who may benefit.
Chris Batt
Sales Manager
Solinst Canada Ltd.
800-661-2023 ; 905-873-2255 ext 274
[email protected]