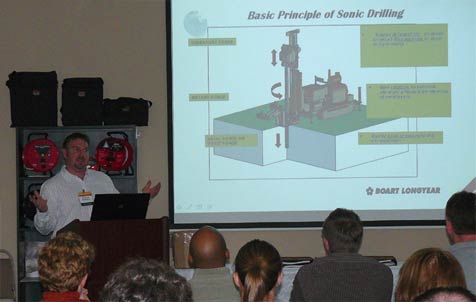 Day One ended with a guest speaker from Boart Longyear. Brennan McMahan focused on the use of sonic drilling technology for environmental applications, involving soil samples and groundwater monitoring.
Brennan discussed the advantages gained through sonic drilling, talked about the costs involved and showed that this technology is quick and effective in a wide variety of applications, including site investigations and remediation efforts.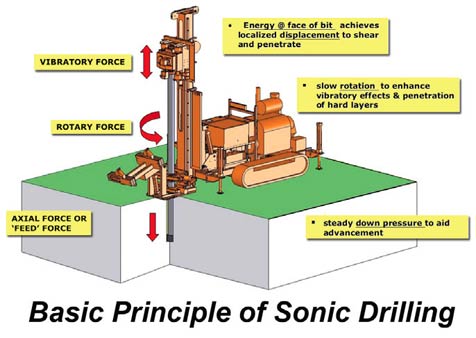 Why Use Sonic Drilling?
Speed (2-4 times faster than conventional drilling)
Superior information (continuous core samples, provide clear view of lithology, geochemistry, and hydrogeology)
Waste minimization ("dry" drill uses less water, less waste to dispose of)
Sample virtually anywhere! – Sand, gravel, boulders, bed rock, delicate formations, etc.
Applications 
Contaminated soil and groundwater investigations
Plume delineation – Vertical Aquifer Profiling
Well installations
Air sparge installations
Remedial injections
Landfill investigations/expansion
MGP site characterizations (Manufactured Gas Plant)