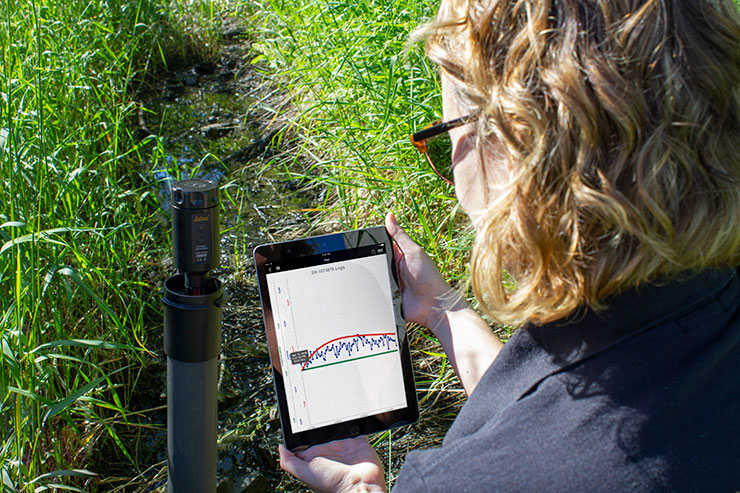 Current Job Opening(s)
---
Electronics Engineer
Department Team: Engineering
Reports to: Director of Engineering
Location: Georgetown, Ontario

Solinst Canada Ltd, a leading manufacturer of groundwater and surface water monitoring instrumentation, is seeking an Electronics Engineer. As a member of the Engineering department, this position will report to the Director of Engineering and will be accountable for design, development and testing of complex digital and mixed signal PCB's.
Requirements
Bachelor's degree in Electronics/Computer Engineering preferred
Minimum 10+ years of experience in designing high-speed electronic boards
Technical background in electronic circuits and in reading schematics
Knowledge of embedded software design
Understanding of analog and radio frequency technologies, concepts, and implementations.
Advanced knowledge of Analog & Digital electronics design, schematic capture, PCB layout, simulation, evaluation and optimization techniques
Expertise on digital and mixed-signal PCB design and implementation
Expertise with the DipTrace PCB design software
Experience with BOM management/optimization, quotes and DFM/DFA
Experience working with several programming and scripting languages preferred.
Capable of circuit debug & root cause analysis using lab tools (soldering iron, oscilloscope, signal generator, PWR Supply, etc.)
Digital and Analog design, various hardware communication protocols (I2C, UART, SPI, USB, Ethernet, SDI-12, Modbus)
Ability to learn quickly with strong communication skills
Low-noise Analog circuit design including sensor front-end amplifiers, filtering, and data acquisition systems.
Strong analytical, problem solving, and decision-making capabilities
Responsibilities
Responsible for all phases of electronics board design from concept to production
Select components, design schematics, supervise PCB's layout, and debugging
Working with component, PCB fabrication and contract manufacturing vendors
Developing Test automation scripts
System and electronics boards level tests and characterization
Preparing design and test documentation and reports
Debug complex circuit designs
Schematic design of new and exciting next-generation products
Verify hardware performance by writing firmware functions
Develop and execute Verification and Validation Test Plans for product design
Develop embedded software with C/C++ and RTOS targeting Microchip/TI Microcontroller
Design and implement high performance firmware to control board functions and acquire sensor data
Salary will be commensurate with capabilities and experience, plus a comprehensive benefits plan. Solinst is located in Georgetown, Ontario, a small town close to both countryside and the City of Toronto. Solinst is an equal opportunity employer and we would like to thank all applicants for their interest. If you require accommodation of disability in the application or interview process please contact us.
To apply, please email your resume and cover letter to [email protected]
Job Type: Full-time, Permanent