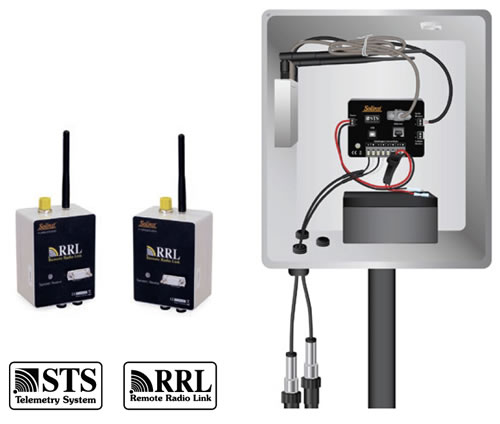 STS 5 Remote Station and RRL 5 Radio Network
9100 STS Telemetry Systems & 9200 RRL Radio Telemetry combine high quality dataloggers, intuitive software, and wireless communication to create a remote monitoring solution. Solinst Telemetry systems are designed to save costs by enabling the selfmanagement of data, as well as remote collection of the water level data.
Expand your telemetry system by connecting a RRL network to an STS System. A closed-loop network of RRL radios reports data to an STS Remote Station; all data is then sent to the Home Station via the STS cellular modem. Compatible with Levelogger Series and LevelVent dataloggers.