Our Passion For Innovation and Technological Advancement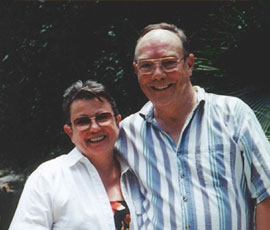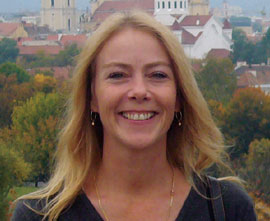 Started in 1975 in a small industrial unit in Burlington, Ontario, Solinst has been driven by passion, innovation and determination. Doug Belshaw built Solinst from the ground up, by first reselling geotechnical instruments in Canada. With great foresight, Doug saw the future for a sustainable market in groundwater monitoring equipment. He gradually changed the focus of the company, to one that designs, develops and manufactures a full range of groundwater monitoring instruments sold around the world.
Doug understood his customers' needs and in the early 1980's, provided the first flexible flat polyethylene tape that was marked in feet and tenths. Customers now had immediate access to the engineering scale. In 1982, the 101 Water Level Meter was launched. After many improvements and technological advancements, the 101 still remains as the most sought after Water Level Meter on the market.
In 1984, Jean Belshaw started the Marketing Department, while also teaching full-time as a Marketing Professor at Sheridan College. Jean became the Marketing Manager in 1987, and continued to build the Solinst brand, while cultivating worldwide distributor relationships.
From 1975 to 1988, Solinst operated in Burlington, Ontario. Sarah Belshaw joined the team in 1987 to develop and manage workflow processes and communication, increasing efficiencies and improving customer service.
In 1989, Solinst moved north to the Williams Mill in the village of Glen Williams, Ontario. This 5,000 sq ft facility offered room for expansion. In 1991, Solinst expanded again, adding another 2,000 sq ft. In 1992 and 1993, further expansion allowed for increased production demand.
Although Solinst had expanded its total capacity to 11,000 sq ft, the unique setup of using multiple buildings at the Williams Mill presented challenges for growth. In 1994, Solinst purchased a building and property at 35 Todd Rd, in Georgetown. The 24,000 sq ft facility offered a great deal of room for expansion. The land around the facility was also more than adequate for future building development.
In 2003, Solinst expanded the building to 35,000 sq ft. This extra room allowed for increased office space, a separate research and development department, a climate controlled calibration room, as well as a large training and product testing area with indoor test well.
As President of Solinst from 2006 to 2016, Sarah Belshaw continued to drive the company forward, with continual improvements and innovations, as well as expansion of the building in Georgetown, and ongoing investments in R&D and Manufacturing Engineering, combined with in-house design and development of cutting edge technologies for the groundwater and surface water markets.
In 2016, Jim Pianosi became President of Solinst Canada Ltd., and has led the management team with continued growth, incorporating new manufacturing technologies and efficiencies, and increasing the Solinst product line while maintaining the Solinst history of quality and customer service. Jim started at Solinst in 1987 and continues to lead the company as a Belshaw family enterprise.