Levelogger with SDI-12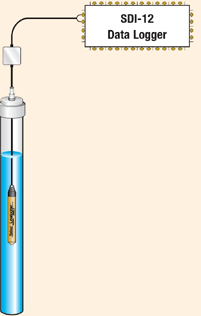 The Solinst Levelogger Gold Series is now SDI-12 compatible, and able to link to PLC and SCADA systems. Current Levelogger Gold customers can upgrade their data loggers to communicate in SDI-12 mode. Using new firmware and SDI-12 interface cable, Leveloggers, Barologgers, and Rainloggers are easily added to a system with a communication distance up to 1700 ft (520 m). Leveloggers can be programmed to record independently of SDI-12 operation, providing reliable back-up data.
New Rainlogger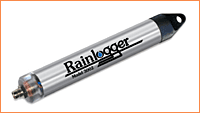 The 3002 Rainlogger is designed for use with Levelogger Gold Software and most standard tipping-bucket rain gauges. Compact in design, this durable field unit offers long-term reliability with a 10-year battery, and non-volatile memory for up to 40,000 readings. Rainfall level per sampling period and a five-minute maximum rainfall are logged, with sampling set at 1 min. to 99 hrs. Compatible with Solinst Telemetry Systems, Rainloggers are excellent for measuring local precipitation, larger scale remote monitoring of watersheds and localized stormwater event monitoring.