If installing Sand and Bentonite Spring Cartridges, you will need the items listed below and shown in Figure 27, to facilitate Cartridge assembly.
Sand: purchase locally
Feeder Assembly Kit, consisting of a 3/4" (19 mm) OD x 18" (457 mm) Sch 40 PVC Feeder Tube (comes with gear clamp in place) and Feeder Key.
12.5 in/lbs (0.7 mm/g) Torque Tool.
Bentonite Pellets: 3/8" (10 mm dia.) non coated, purchase locally.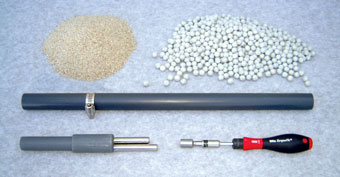 Figure 27 - Tools Need To Install CMT Multilevel System Sand and Bentonite Cartridges
Before making any ports in the CMT Multilevel System tubing, sketch the desired well design. Be sure to show depth intervals of the proposed monitoring zones and the areas where Bentonite Cartridges will be used. This will be your guide to follow when sliding the cartridges in the correct order and position. Each individual Cartridge Assembly is nominally 1 ft (0.3 m) long. You will need to determine the length of each seal and filtered zone you would like to achieve, as this will dictate the total number of cartridges you will need to have prepared. Always check Local and State Regulatory Agency Guidelines and/or Requirements for proper monitoring well construction.