Probes
Model 102 Water Level Indicator Probes are designed for flexibility. The probe tips use a recessed design to minimize false signals in cascading water.
P10: 3/8" dia. x 2.75" long (10 mm x 70 mm) stainless steel with 10 stainless steel weights, weighing 6.14 oz (174 g). This probe is ideal for the majority of water level measurement applications. The flexible weight assembly allows easy well access and keeps the cable hanging straight in monitoring wells.
P4: 0.157" dia. x 1.5" long (4 mm x 38 mm) stainless steel weighing 0.35 oz (10 g), with no weights. It is ideal for shallow applications and for accessing very narrow diameters, especially the channels of the Solinst CMT System, Drive- Point Piezometers or narrow open tubes.
Features
Low Cost

•

Solinst quality at a low price

Narrow

•

0.157" (4 mm) diameter probe

Long Life

•
•
•

Rugged, corrosion resistant components
Strong, flexible cable is easily spliced
Replacement probes, cables and parts


Accurate

•
•

Precise markings every 1/100 ft. or mm
Traceable to national standards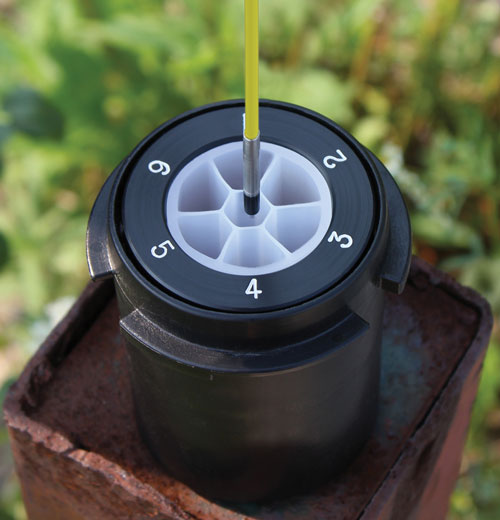 Measure Water Levels within the narrow channels of a Solinst CMT® System.