Tape Guide / Datum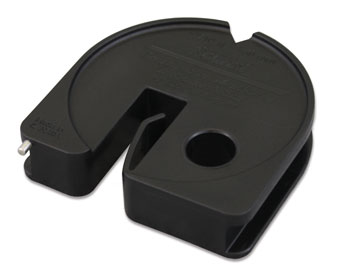 The tape guide can be used to protect the cable from damage on rough edges, help the probe hang straight in the well, and ensures consistent measurements. It can also provide reel support on the casing. A tape guide is provided with each standard reel.
Other Options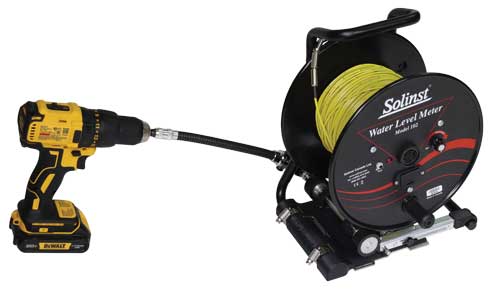 Power Winder: Lightweight and easy to attach to small reel frames of Model 102 Water Level Meters, the Power Winder is designed to allow effortless winding of longer lengths of cable. Simply uses a standard power drill to operate (see 101 Power Winder Data Sheet).
Carrying Bag: Small and mini padded nylon carrying bags are available, as optional extras. The bag design has a convenient shoulder strap, zippered front pocket, zippered top, and a grommet in the base to prevent moisture build-up. A mini bag has no pocket.
Replacement Parts: Replacement probes, cables with probe and other spare parts are available.