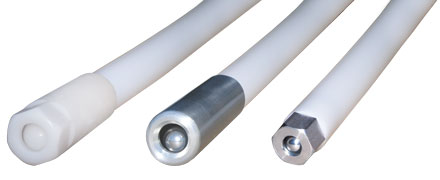 Ideal for dedication
Excellent in silty/sandy enviroments
Easily operated by hand
Low cost and convenient

The Inertial Pump is a simple, reliable inertial pump that provides a cost effective sampling option for groundwater monitoring. The Pump consists of a riser tube fitted with a one-way foot valve. It can be easily operated manually, or by using a surface pumping mechanism. The tubing and foot valves come in various sizes suitable for varying well diameters and sampling applications. Effective to depths of 200+ ft (60+ m) in 0.4" - 6" ID wells (12 mm - 150 mm).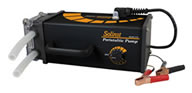 Compact, lightweight, rugged design
One simple control
Flow rates from 40ml/min to 3.2 L/min
Ideal for sampling groundwater and vapor monitoring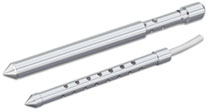 Compact and easy to carry
Drives 20 to 25 ft in suitable soils
Simple and very cost effective monitoring wells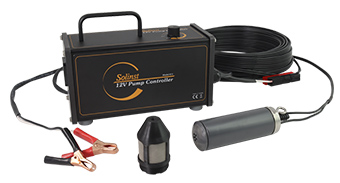 The Solinst 12V Submersible Pump provides an efficient means of purging and obtaining groundwater samples from 2" OD monitoring wells. The compact pump can sample from depths of 36.5 m (120 ft) below ground surface, and is easy to adjust the flow rates up to 13.5 L/min (3.6 US gpm) in shallower applications.