10.1 E-mailing and Sharing Data Logs
Open the data log as described in Section 9.0. On an iOS device tap the share icon

. On an Android device tap the e-mail icon

.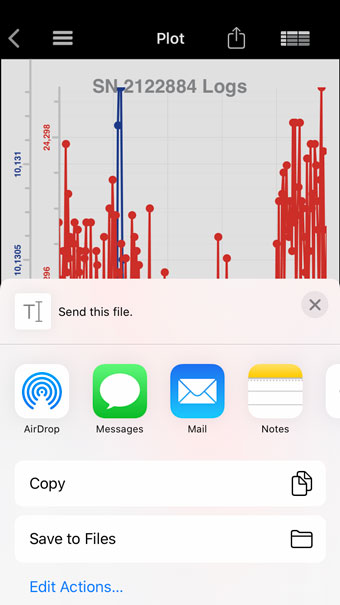 Figure 10-1 Data Log Sharing - iOS
On an iOS device you will be provided with multiple options for sharing the *.xle file, including e-mail, AirDrop, or the Files App for bulk cloud transfers.
If other cloud-sharing apps are installed (e.g. Dropbox) they will also appear as file sharing options.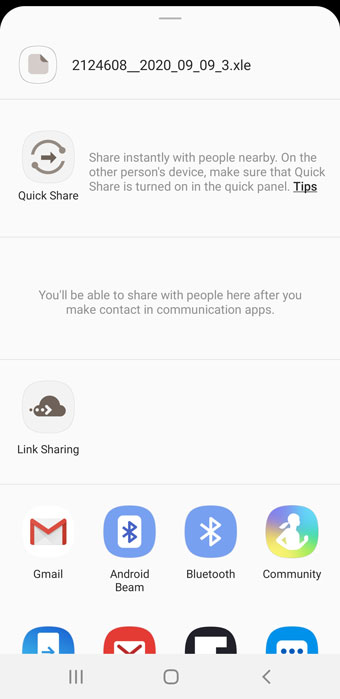 Figure 10-2 Data Log Email - Android
On an Android device the selected e-mail application will automatically create an e-mail with the selected *.xle data file as an attachment, and Solinst datalogger identification in the subject line.
Once shared via your preferred method, the *.xle files can be opened with Solinst Levelogger PC Software. For more information on Levelogger PC Software, please see the Model 3001 Levelogger Series User Guide.