The AquaVent requires the following components to complete a monitoring system:
AquaVent Communication Wellhead and Connector Cable(s)
Vented Cable
Solinst Levelogger Software
The Wellhead Connector Cables are 15 ft (4.5 m) in length.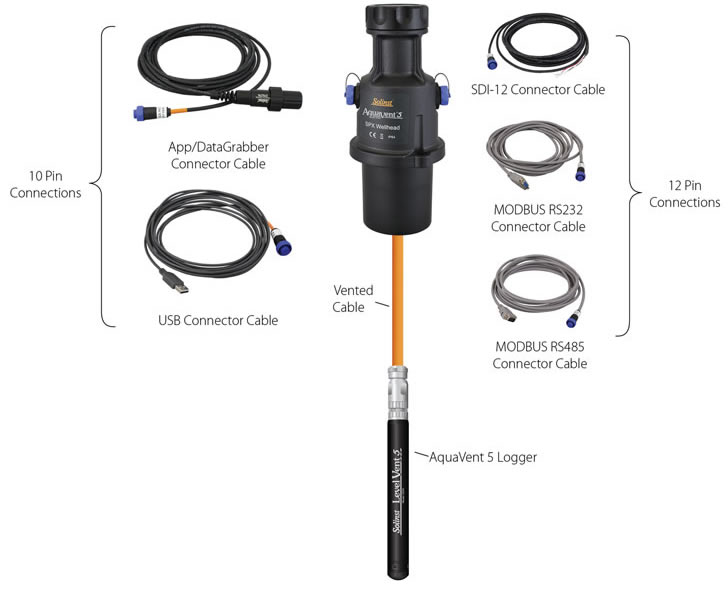 Figure 1-6 Complete AquaVent System
The Wellhead Connector Cables to be used with the SP Wellhead are identified with a orange band at the 10-pin connection. The 10-pin (Solinst Protocol) connection on the Wellhead is also labeled orange.