LTC Levelogger Edge
High accuracy conductivity readings
6 pressure ranges available
Excellent corrosion resistance
27,000 readings
8 year battery life
3 year warranty
Versatile Conductivity Datalogger
Compatible with Levelogger Software and accessories
Ideal for salinity and saltwater intrusion studies, tracer tests, agricultural and stormwater run-off monitoring
The LTC Levelogger Edge combines conductivity, pressure and temperature sensors in one compact device. It comes complete with a battery that lasts up to eight years and datalogger with memory for 27,000 sets of readings. The 4-electrode platinum conductivity sensor has autoranging from 50 to 80,000 µS for maximum accuracy. A Titanium ceramic PVD coating and Hastelloy pressure sensor protect the instrument from corrosion.
Limited Time Offer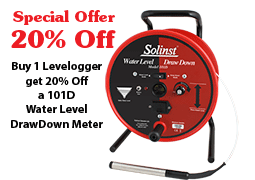 Consider combining the Solinst Model 3001 Levelogger with a Model 101D Water Level DrawDown Meter for better results. Drawdown data is a regulatory requirement for the most commonly performed aquifer characterization tests.
Use the 101D Water Level DrawDown Meter to verify Levelogger readings, it is convenient, easy and accurate.
Conductivity Profiling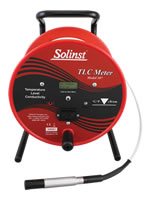 Temperature Level Conductivity
The TLC Meter is ideal for down-hole conductivity profiling, and monitoring for salt water intrusion. Measurements are read from durable PVDF flat tape, in lengths up to 1000 ft (300m).
Reliable Water Level Data Logging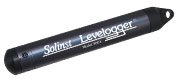 The Levelogger Edge features a Hastelloy pressure sensor with 0.05% FS accuracy, 10-year battery, schedule sampling and memory for up to 120,000 sets of readings using compressed linear sampling. Titanium based coating protects against corrosion, ideal for saltwater intrusion investigations.
Blog Posts & Case Studies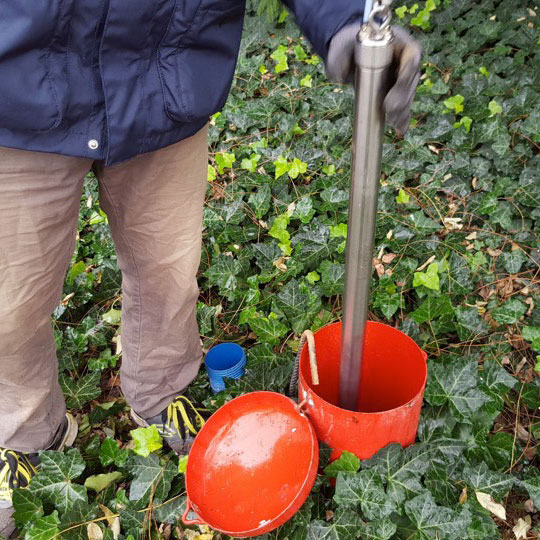 Get further water quality results by taking a groundwater sample using a Solinst Bladder Pump. Bladder Pumps ensure no air/water contact during operation, providing excellent VOC sample results. Read more in a case study where Bladder Pumps were used in a PCE vertical distribution investigation.