Connect your LevelSender 5 station to your PC using the USB cable.
If this is a new LevelSender station, the LevelSender Setup Wizard will automatically start if the LevelSender Software is open, or click

to start the Wizard.
You can only set up one LevelSender station at a time.
4.2.1 Connecting to the LevelSender
Once the connected LevelSender is detected by the Wizard (this may take a few seconds), click Next to continue the setup. Click Cancel to exit the Wizard at any time.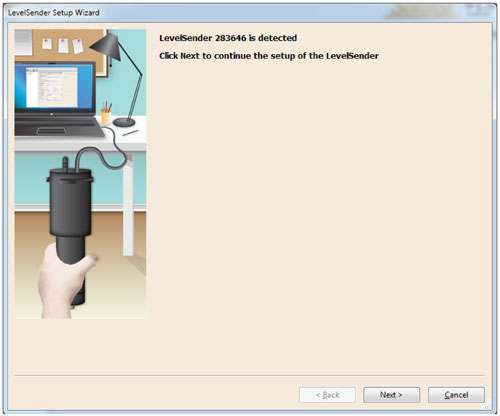 Figure 4-4 LevelSender Detected
If you are having issues connecting to LevelSender Software, see Section 8.2 for Troubleshooting options