To transfer data files from the SRU to a PC, Connect the SRU to the PC using a USB cable. The SRU will automatically turn on and the LCD screen will show a message indicating the SRU is connected to the PC.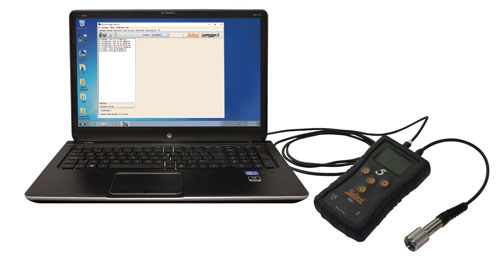 Figure 7-2 SRU to PC Connection
To start the Levelogger Software, click

, or click the Start button and select:
Programs > Solinst > Levelogger 4 > Levelogger 4.6.1
Go to the SRU tab and select the appropriate Com Port for the connected SRU from the centre drop-down menu and Click the 'Retrieve SRU Settings' icon
.
A destination folder window will open where you can choose the location your log files will be saved.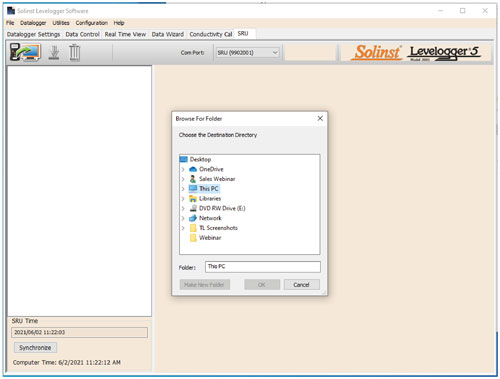 Figure 7-3 Levelogger Software SRU Tab – Select Data File Location
Select the file(s) from the list that you want to download, and click the 'Download Data' icon

.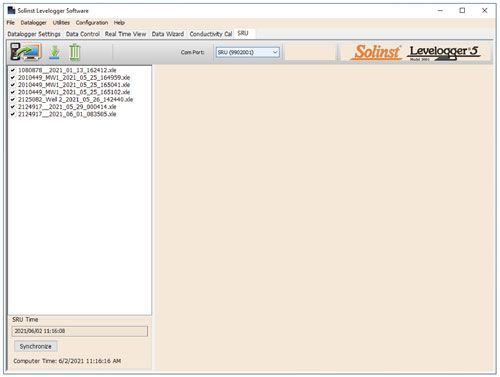 Figure 7-4 Levelogger Software SRU Tab