Before the Vented Cables are shipped, the vent tubes are blown dry with nitrogen gas, and capped, to ensure no moisture during transport.
Vented Cables contain power and communication wires, as well as a vent tube running the length of the cable. Vented Cables provide direct read communication from the LevelVent or AquaVent logger to the Wellhead. The vent tube and wires are jacketed in polyurethane, providing durability and protection. The cable is 0.320" (8 mm) in diameter, while the connectors are 0.860" (22 mm) in diameter.
Vented Cables are custom-built to length. Lengths up to 500 feet are available.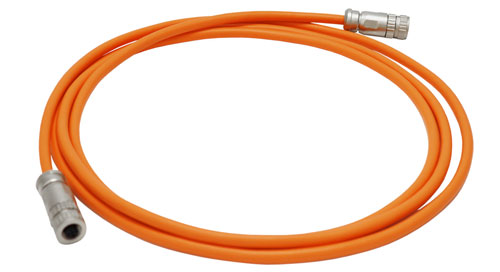 Figure 1-8 Vented Cable